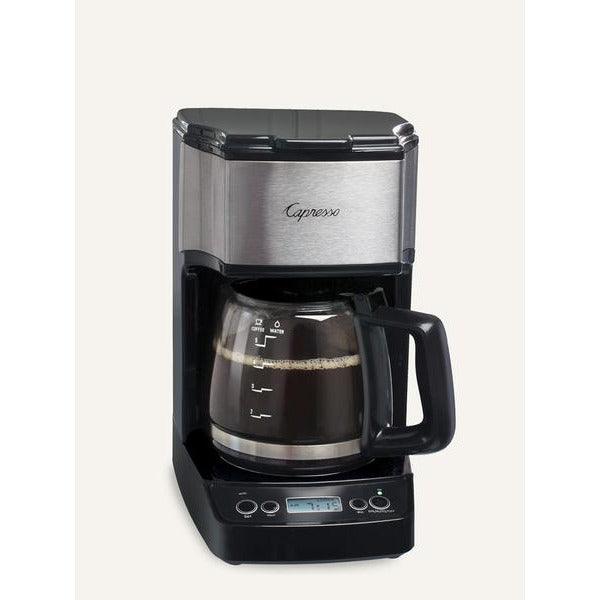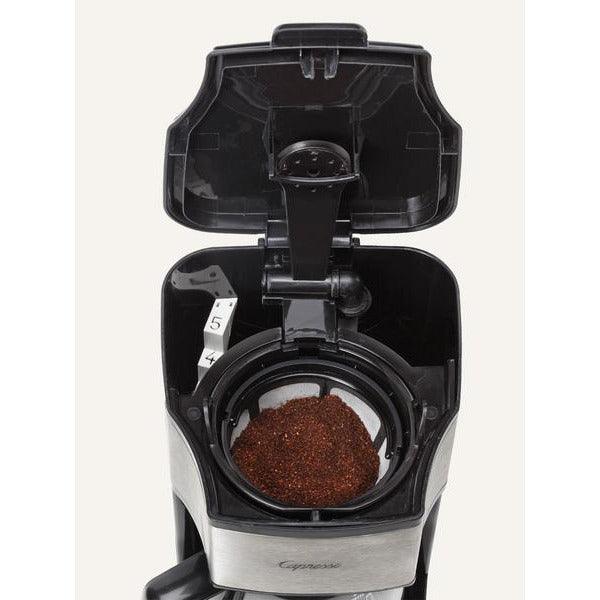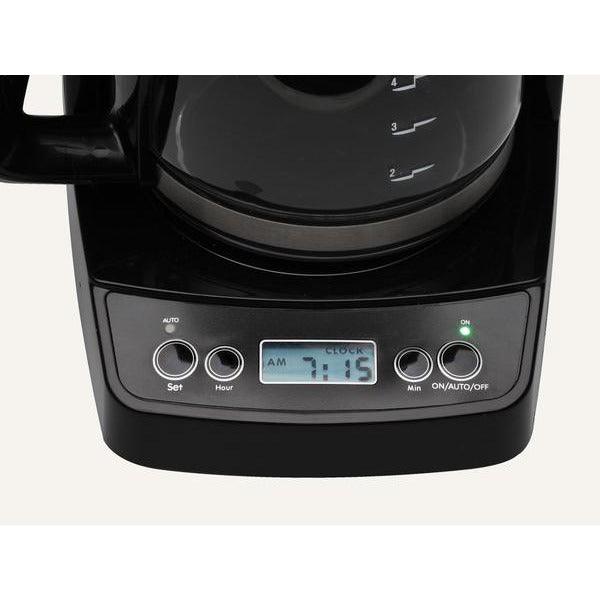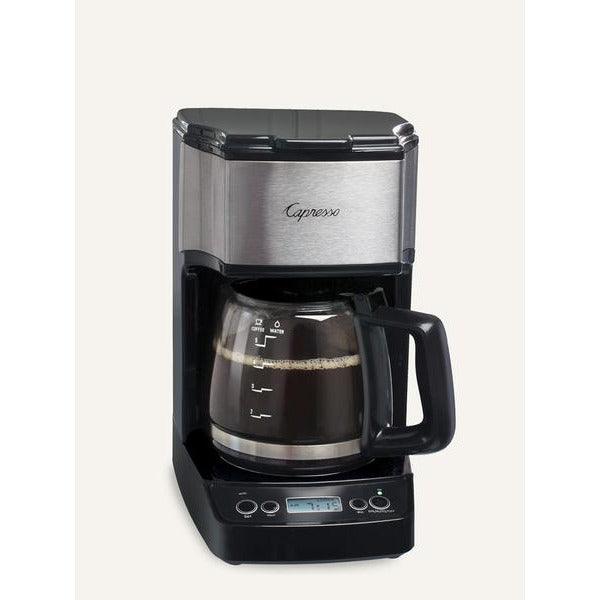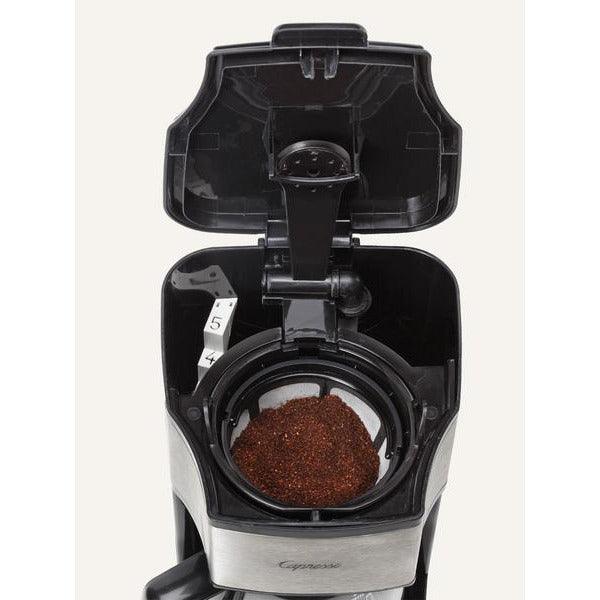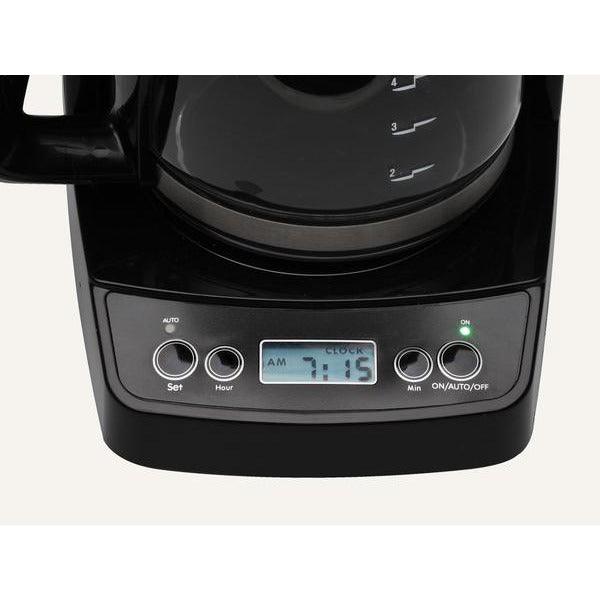 Capresso 5 - Cup Mini Drip
In stock, ready to be shipped
Free Coffee offer
The 5-Cup Mini Drip Coffee Maker is a programmable drip coffee maker for brewing the perfect amount for small households.
Features and Benefits 

Quickly brews 5-cups (25-oz) of coffee

Glass carafe features brew-through lid, drip-free pouring spout and an ergonomic handle

Easy-to-clean permanent filter eliminates the need for paper filters

24-hour programmable clock/timer with easy-to-read LCD display

Easy-to-fill internal water level indicator displays 1 to 5 cup markings

Drip stop for pouring a cup while brewing

Coated non-stick warming plate

Two hour warming plate

Two hour safety shut-off

Stainless steel accents
How Things Work
Brewing a great cup of coffee is a science. The amount of time the water is in contact with the coffee grounds directly relates to the final taste of the brew. All Capresso coffee makers brew coffee in less than one minute per cup which means coffee will never be over extracted or bitter.
Includes:
GoldTone filter
Name:
5-Cup Mini Drip Coffee Maker
Model #:
#426.05
Watts/Volts/Hertz:
650W/120V/60Hz
Color:
Black with stainless steel
Safety Approval:
ETL Listed
Machine Weight:
3 lbs.
Dimensions:
H-10" x W-6" x L-8"
Warranty:
1 Year Limited Warranty for Household Use
Country of Origin:
Made in China
30 Day Guarantee
An art that only a connoisseur could master ☕
A lot of hard work goes into producing good coffee. Each day, we are tasked with making our process better. Our commitment to quality and taste is what makes Gaia the best coffee in the world.#obsessed
Harvest
Our journey begins with a dedication to sourcing the highest quality coffee beans from diverse regions across the globe. By prioritizing sustainable and ethical practices, we not only deliver exceptional coffee but also support the livelihoods of the hardworking farmers who make it all possible.
Quality Control
After harvest, we meticulously inspect our beans. Only the beans that meet our high standards progress to the next step.
Production
Your beans are thoughtfully prepared for packaging. We are confident you will love our coffee as much as we do.
Our commitment to ethically sourcing coffee from around the globe is at the heart of our mission. We take great care to ensure that every bean we use is not only of exceptional quality but also sourced in a socially and environmentally responsible manner.
Direct Relationships: We establish direct relationships with coffee growers and cooperatives in coffee-producing regions worldwide. This direct connection allows us to collaborate closely with farmers, ensuring fair prices and transparency in the supply chain.
Fair Trade Practices: We prioritize Fair Trade principles, which guarantee fair compensation to coffee farmers. We believe that fair wages and decent working conditions are fundamental to sustaining coffee-producing communities.
Sustainability: We are committed to environmental sustainability. This includes supporting sustainable farming practices, such as shade-grown and organic coffee, which protect ecosystems and promote biodiversity.
Try our other delicious roasts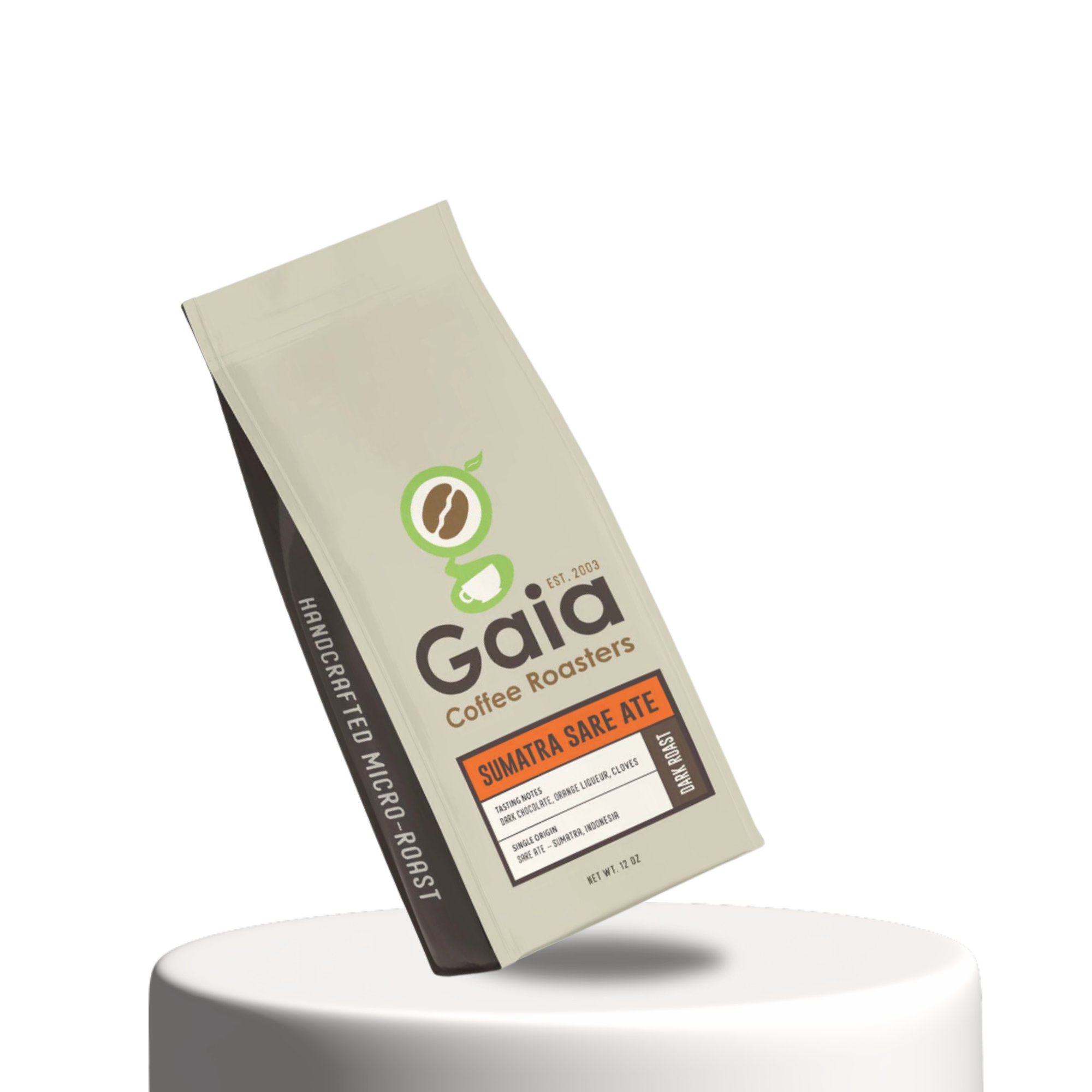 Capresso 5 cup mini drip coffee maker
Wonderful!! I am so happy I decided on this brand!! Makes an excellent cup of coffee!!
Excellent Operating/Style
I am so pleased with the Functionality and the sleek style this Coffee Make has. I will be ordering a second one for my office. This is hands down the Best I have ever bought.